About Hamro-Hajiri
Hamro-Hajiri is an innovative web-based time attendance software which provides a stable communication for devices through LAN/WAN/Wi-Fi/GPRS/3G/4G. Users can access to the software anywhere by their web browser to remotely manage thousands of T&A terminals under complex network (WLAN).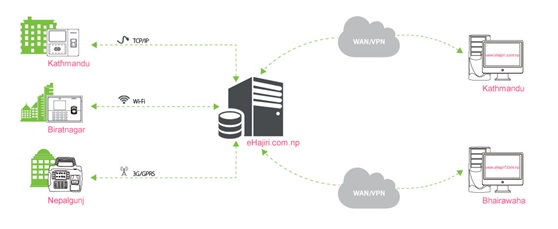 With its user-friendly UI, managing timetable, shifting schedule, and generating attendance report have become easily managed. An Automatic Synchronization function is available to automatically synchronize data between devices and server.
Furthermore it features optional Payroll Management solution that can eliminate excessive workload in calculating employee hours and wages.